"nona giò" is the little restaurant of the Dormì&Disnà, a few places, an old fogher with a modern fireplace, a simple but original environment. Once it was the kitchen of the grandmother Giovanna and as the name is linked to the history of these places, so too many of dishes are linked to our territory.
Also open to the public (by the reservation only) we like to think of it as a place to relax and feel pampered, in welcoming and eating well.
DUE TO THE DIFFICULTY TO MANAGE THE CURRENT RULES DUE TO THE CORONA VIRUS, OUR RESTAURANT WILL BE CLOSED FOR THE WINTER SEASON 21-22.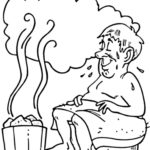 "the sauna " after an excursion, a nice ski trip or simply because we want to treat ourselves to a moment of well-being, take a sauna and relax in front of the crackling fireplace … what better?
For our guests only. Service by reservation and private. We provide you with bathrobes and towel. There is the possibility of having an herbal tea or tea. Max two hours – cost 18 euros per person.