5 things to eat in Zoldo and in the Dolomiti Bellunesi
The typical cuisine of the Val di Zoldo is simple and genuine, an authentic reflection of the habits of mountain people.
The morphology of the territory and the local climate have always conditioned the variety of its agricultural products and thus the food made!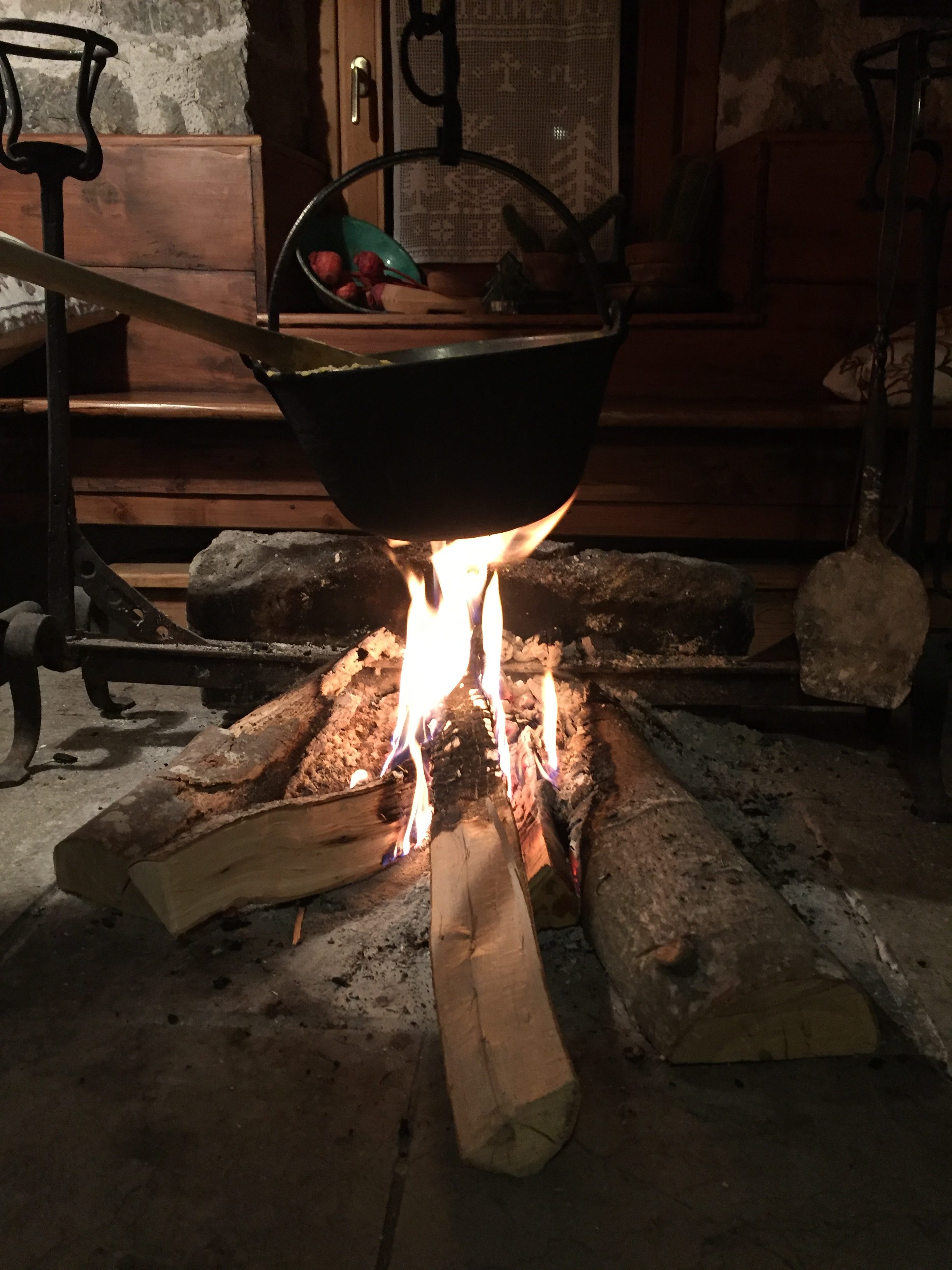 POLENTA, is the typical dish of the area. It was once a main dish, often eaten for breakfast or as a main course in the form of soup. Today, it is treated more like a side-dish to plates of delicious and tasty game (meat). Many houses still have a "fogher", the typical fire place where the Polenta was once cooked. The location, with the slow cooking of the Polenta directly over the fire, gave it a distinct flavour.
For all, but particularly for vegetarians, there is the FORMAI FRIT. This consists of fresh and low-fat cheese, cut into squares and quickly heated up in a pan, giving it a crisp exterior texture and a delicate softness inside. It goes rather well with Polenta.
PASTIN, a DOC product, is the most typical local product of the valley, both in terms of its particularity and its quality. It's normally beef and pork, marinated in white wine and flavoured with aromatic herbs. It is rolled into small balls and flattened, in order to allow it to cook through on a low flame grill. The perfect cooking point is when the meat is soft inside and still pink.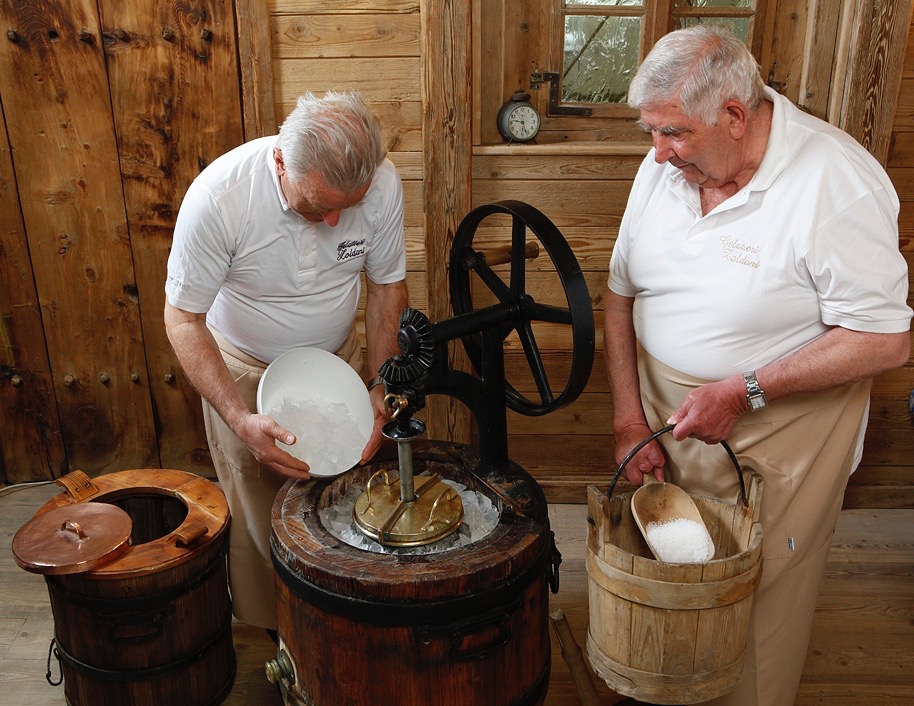 ICE CREAM is famously the symbol of Val di Zoldo, not only because, traditionally, it has been made here for many years but also because of the Valley's huge emigration history, still present today. Though the product was not invented here, it was thanks to the locals that ice-cream grew on an international platform, selling it in Spain and Germany, and thus gained worldwide notoriety.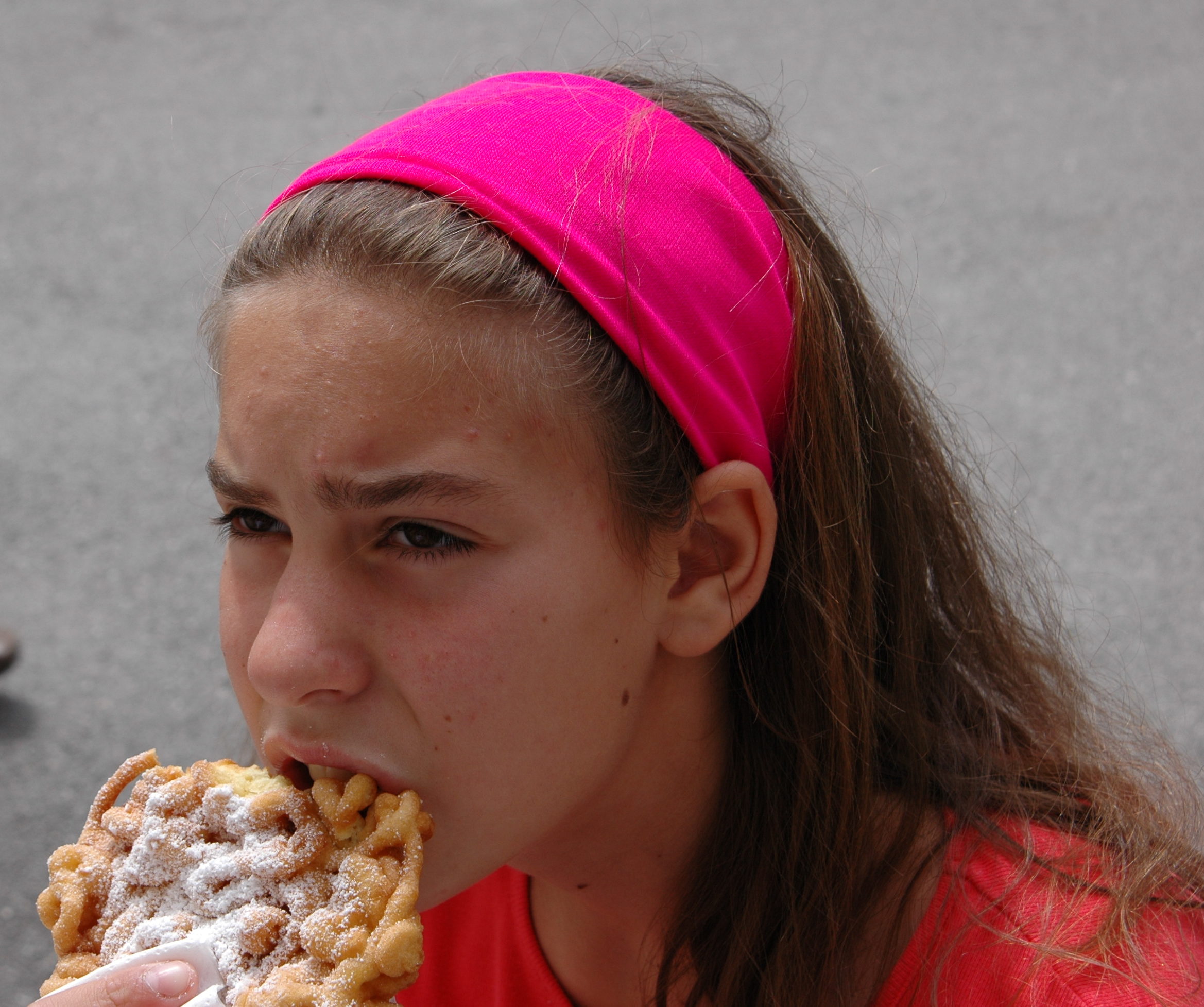 Finally, for those with a sweet tooth, we recommend the FORTAIE, which are the typical carnival pastries. These are made by dipping a batter into hot cooking oil, using a special funnel. To taste some particularly good ones, we recommend you visit the Gnaga in Fornesighe in the first weekend of February.